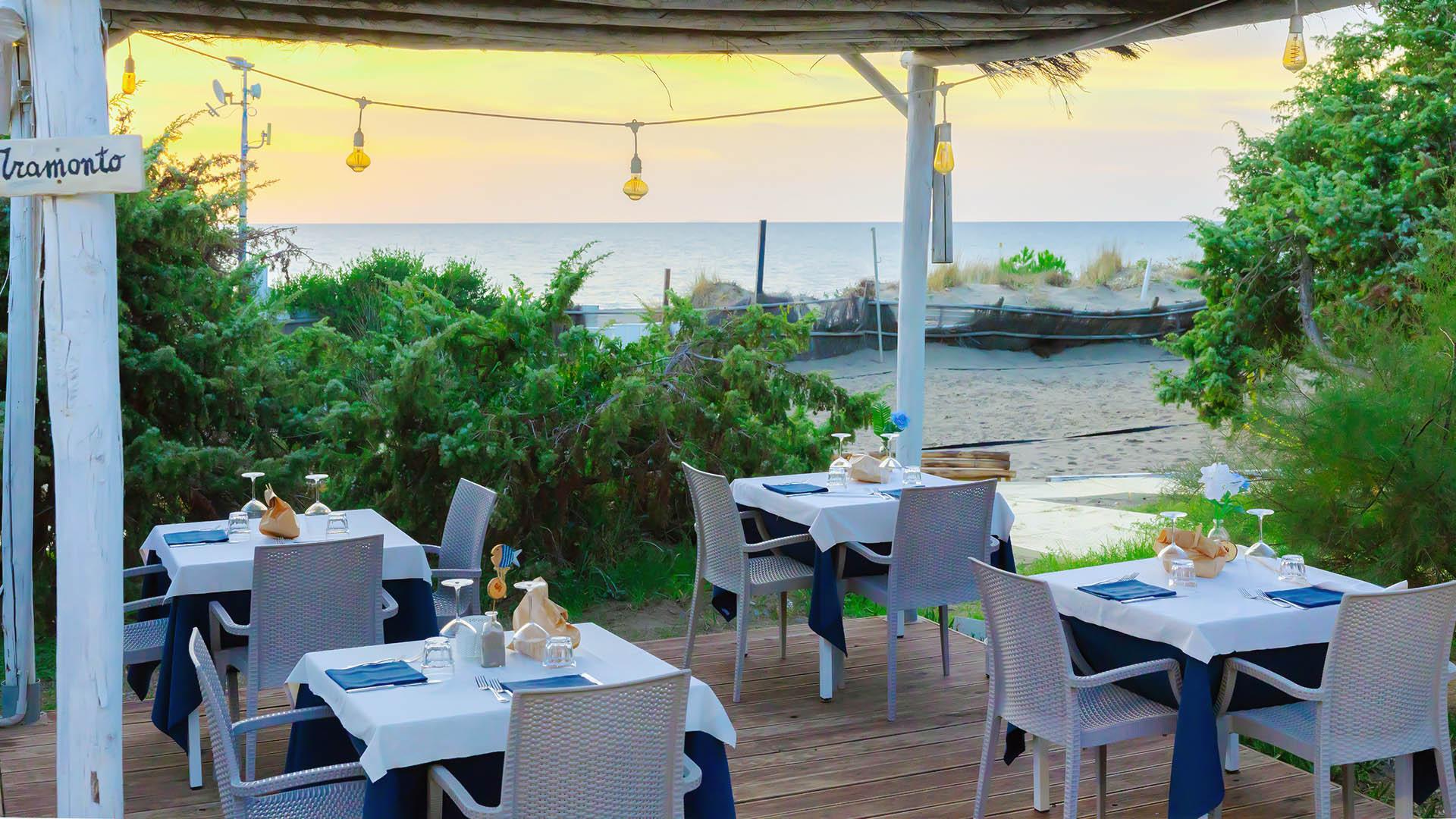 food & taste
food & taste
Authentic flavours and surprising delights
Intense aromas, delights for the palate reinterpreted in a modern manner at the AcaciAmare Restaurant.

A culinary journey through our land where the chef and his team bring Tuscany to the table, by exalting the high quality of the products: the ideal place to let yourself be carried away by good taste.
We place great emphasis on the territory, which is why we carefully select all the products we serve at your table from breakfast to dinner.

The ambience is sober but at the same time unique: the view of the sea and the surrounding nature leaves you speechless, transforming your meal into a wonderful experience of food & taste, allowing you to truly enjoy the holiday you deserve starting at the table.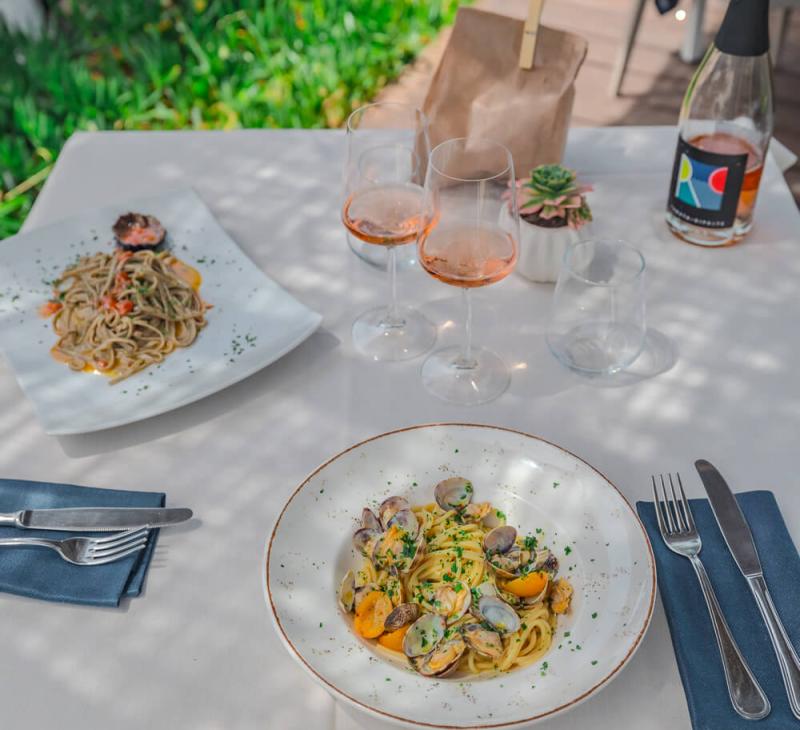 opening hours
Breakfast
7:30 - 10:30 a.m.
Homemade fragrances and pastries
Every morning, genuine, seasonal ingredients are carefully gathered from the Tuscan soil.

Breakfasts at Tuscany Hotel alle Dune are heart-warming moments of sharing, where fresh ingredients from 0 km are meticulously chosen.

Sweet, savoury, homemade cakes and jams and freshly baked bread.

Because when breakfast is enjoyable, so is the whole day.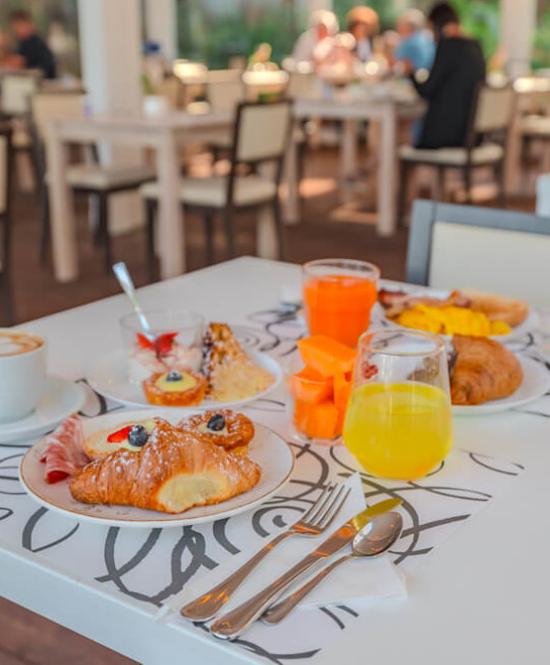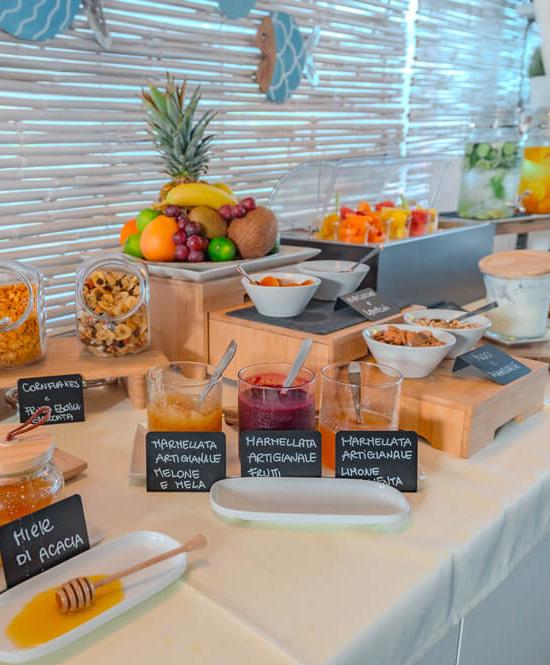 opening hours
Lunch
12.30 p.m. - 2:00 p.m.
Dinner
7:30 - 9:00 p.m.
The Cuisine of Tuscany
Treat your palate to the flavours of Tuscany at our AcaciAmare Restaurant and enjoy your meal with a view of the sea.

Dishes created with care and seasonal products that express the soul of our land.

We know that one of the most important ingredients for your holiday is cuisine, which is why our Chef skilfully creates culinary proposals to suit all palates, including vegetarians.

Ours is a local cuisine that follows the rhythms of nature with a contemporary twist on history and tradition.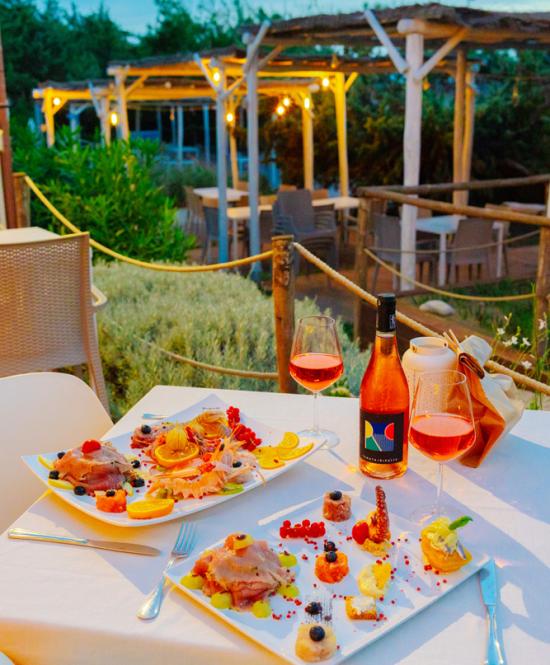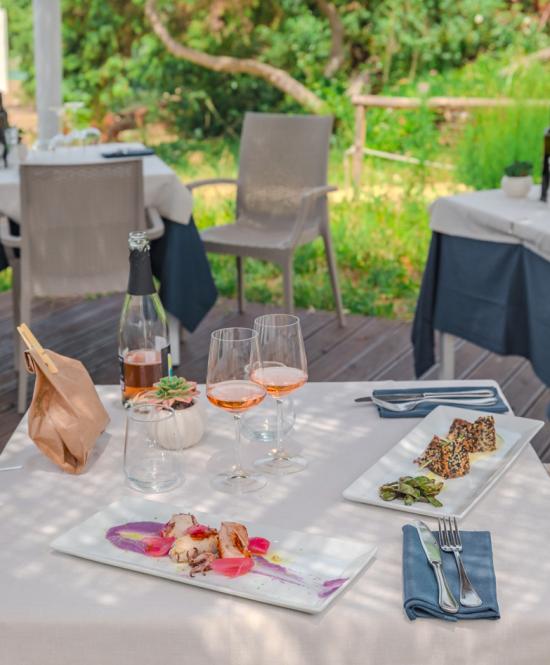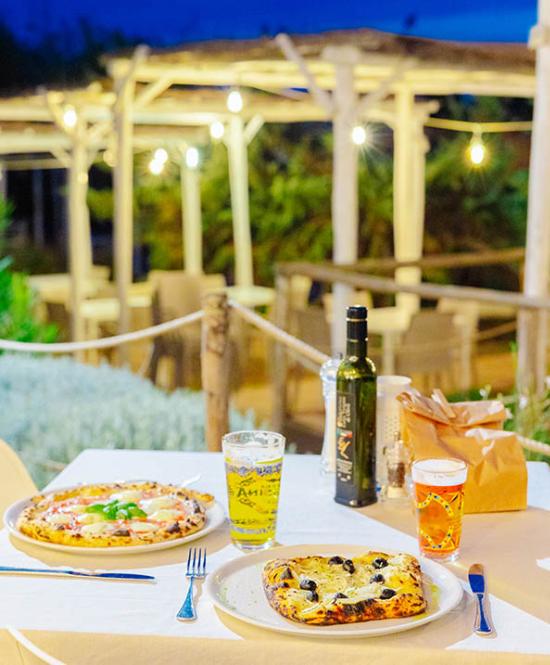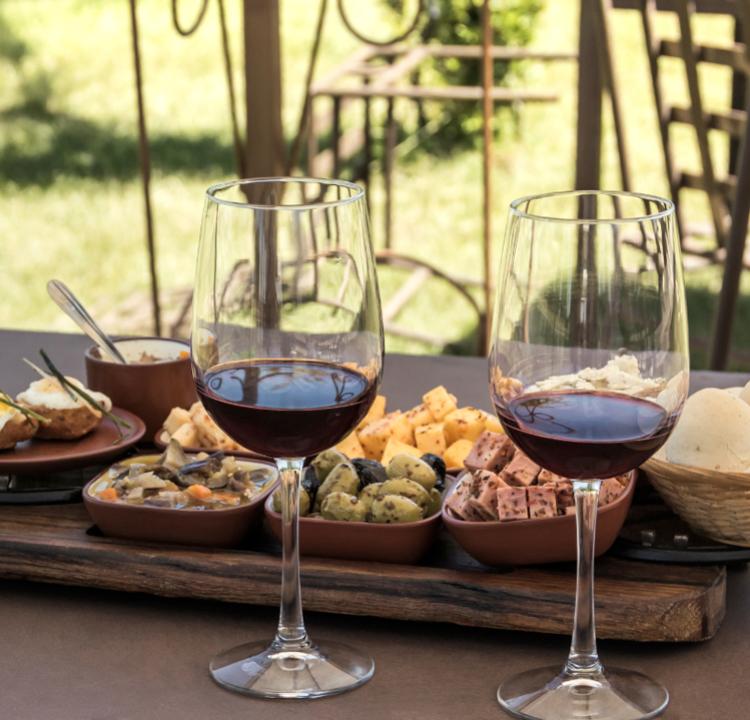 the wine
Tuscany Hotel Alle Dune is part of the Charming Holiday Group owned by the Ederle family, which has been passionately dedicated to tourism and wine making for many years.

At the table, we serve the wines from Tenuta delle Ripalte, the family winery located on Elba Island, in the exclusive setting of the Costa dei Gabbiani.

Our intention is that being at the table for our guests should become a genuine food & taste experience where you will be amazed by the aromas and scents of a good glass of wine.

the menu
Every day you can choose your own menu consisting of starters, first courses, second courses, desserts or pizza.

On request, our chef will be happy to bring vegetarian or vegan dishes to your table.

Children are also at the centre of our minds: our Baby Menu is especially designed for them.

In the kitchen at Tuscany Hotel Alle Dune, ingredients are sourced from local producers and companies in the region, which you can also visit by choosing from the many wonderful experiences we provide.